Pets deserve healthy lives
Hi, we're
Leadr.
We're a group of animal lovers, vitamin formulators, vets and nutritionists who want pets to have access to the same level of care as people. Our supplements use clinically trialled, human-grade ingredients based on the latest scientific research. So our pets are as healthy as humanly possible.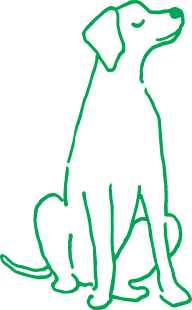 Our mission
Leading wellness for pets who are part of the family
After 8 years as a vitamin product developer, I've seen the dark side of the vitamin industry. Everything from filler ingredients and cheap actives, to gross excipients used as binders.
To top it off, I've seen companies choose non-recyclable packaging because profits are prioritised over the planet. The audacity!
To date, I've formulated and launched more than 50 products for some of Australia's leading health and vitamin brands. Leadr was borne from a belief that pets deserve the same level of healthcare as humans, and from a desire to use my knowledge and experience to lengthen and optimise the health of our pets.
My mission has always been to create a vitamin company built on clean, effective products with sustainable practises at its core. That's the heart of @leadrpet. A science-driven, natural supplement brand for pets who are part of the family.
They look after us, so it's our responsibility to look after them.

Stop vet-pet debt at the source
With pet health declining, vet care rising and credit more accessible than ever, vet-debt is a very real problem. We advocate prevention before cure. Supplements are a proven way to keep your pet healthier and reduce expensive trips to the vet. Everybody wins (except the banks).
Why supplements?
"This is not to heal an existing problem, rather, I've made an investment in their future health. I want my dogs to age gracefully. To run around free of arthritis, with clear vision and vitality. To continue to do zoomies in the lounge room and spin in excited circles for their food.

Most of all, I want to give them cuddles and kisses and have them nudge me for more pats as long as they possibly can, because it's never long enough."
Stella's Mum,
Enmore
Where


we manufacture
We carefully select the best partners in the Australian wellness industry. Our partners care just as much about creating premium products for pets as we do.
How we


formulate
Instead of cheap, generic ingredients used in pet foods and other pet health brands, we've use only leading ingredients that are high quality, evidence-based, and sustainable.
Why


we test
By using science-backed ingredients that have been rigorously vetted, we can ensure our products do what they say on the tin. Approved by vets, nutritionists and science lovers.
Oh so
circular.
From our sugarcane pouch, to our aluminium tin, we're committed to reducing our environmental impact. And our mailer & packaging tape can go in the compost! Worms love Leadr too.
Learn more